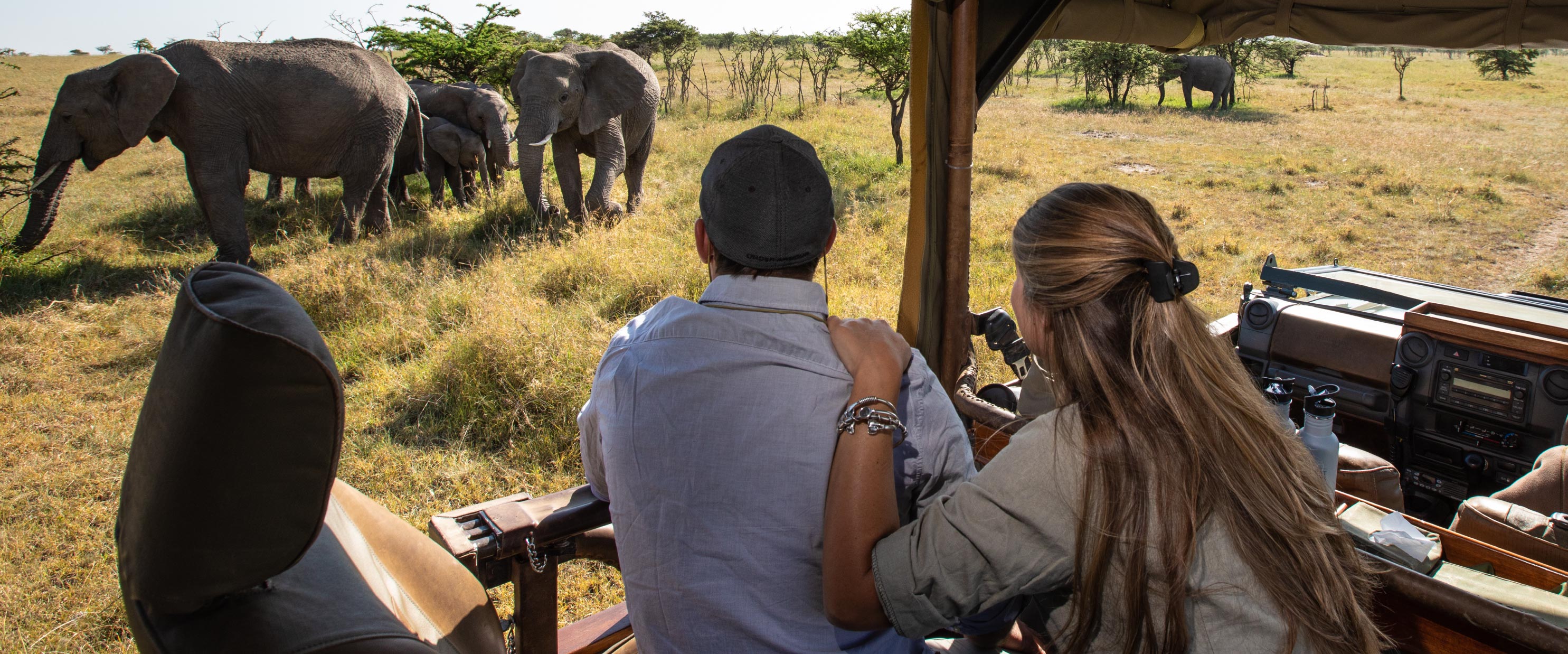 A safari is the trip of a lifetime. Africa is often the destination our clients have been dreaming of for years, the location of their honeymoon or that special family trip. It is always a unique experience; a genuine adventure. 
Nowhere stirs up excitement in the same way as a safari. But planning your first safari can be a baffling and time-consuming process. When should you travel? Which destination should you choose? Which company should you trust to design your safari?
By far the biggest challenge, however, is to gain confidence in the right company to arrange your safari. We believe that consulting our destination experts is the best way you can feel sure of having that dream safari.
All of our private travel designers are experienced destination experts and have been in the field and visited the advertised safari camps – and they were born and raised in Africa. Our travel designers have worked for and gained experience with the finest and most exclusive accommodation providers in Africa.
In our opinion, there is simply no substitute for this level of extensive 'on-the-ground' experience when it comes to designing the best safaris.
With so many first-class countries to consider, and so many different companies enthusiastically selling all destinations, many of our clients approach us having attempted their own research on the internet with confusion.

SO, FIRST THINGS FIRST – TALK TO US

Without doubt, the best way to start researching your holiday is to talk to one of our travel designers. Safaris are highly specialist trips designed for clients with very different expectations and demands. Our team has worked across the continent and we are simply passionate travellers of Africa – we will be able to break down the different areas and refine the search for you. Only then is using the internet a good idea – you need to have a basic knowledge of the different destinations before you start researching on the super web.
One of the first suggestions we will make is that you choose between East Africa and Southern Africa. If you have longer than two weeks for your holiday, then combining both Southern and East Africa is possible, but for less than a two-week trip we recommend clients choose between one area or the other.
East Africa consists of Tanzania and Kenya as well as the mountain gorilla countries of Rwanda and Uganda. Southern Africa consists of South Africa, Botswana, Zambia, Zimbabwe, Malawi, Namibia and Mozambique.
Weather and time of year are obviously two important considerations. East Africa's long rains happen in April and May, so this tends to be the time we encourage clients to stay away from the country. In Southern Africa, the rains fall between December and March, so January, February and early March are the months we prefer to avoid. Interestingly, Cape Town, being so far south, is excellent at this time of year, but the safari parks of Southern Africa are not nearly as good as they are during other times.
Many of our clients phone up asking, 'What game will I see?' The first thing to note here, is that we are a company that specialises in getting you into the thick of it all wherever you go, so please do not worry about seeing game – we guarantee it.
The reality is that the wildlife species found across the vast majority of 'Safari Africa' is essentially the same. Getting technical, there are different species from East Africa to Southern Africa, but overall the predators and big game animals are the same across all the countries where we operate safaris. However, if you are passionate about particular species, then by all means let us know. There are certain camps that are better for lion, for elephant, or for rare species, such as African wild dog. 
Some countries cater well for first timers, whereas others offer an experience that's better for experienced safari hands, or simply adventurous travelers.