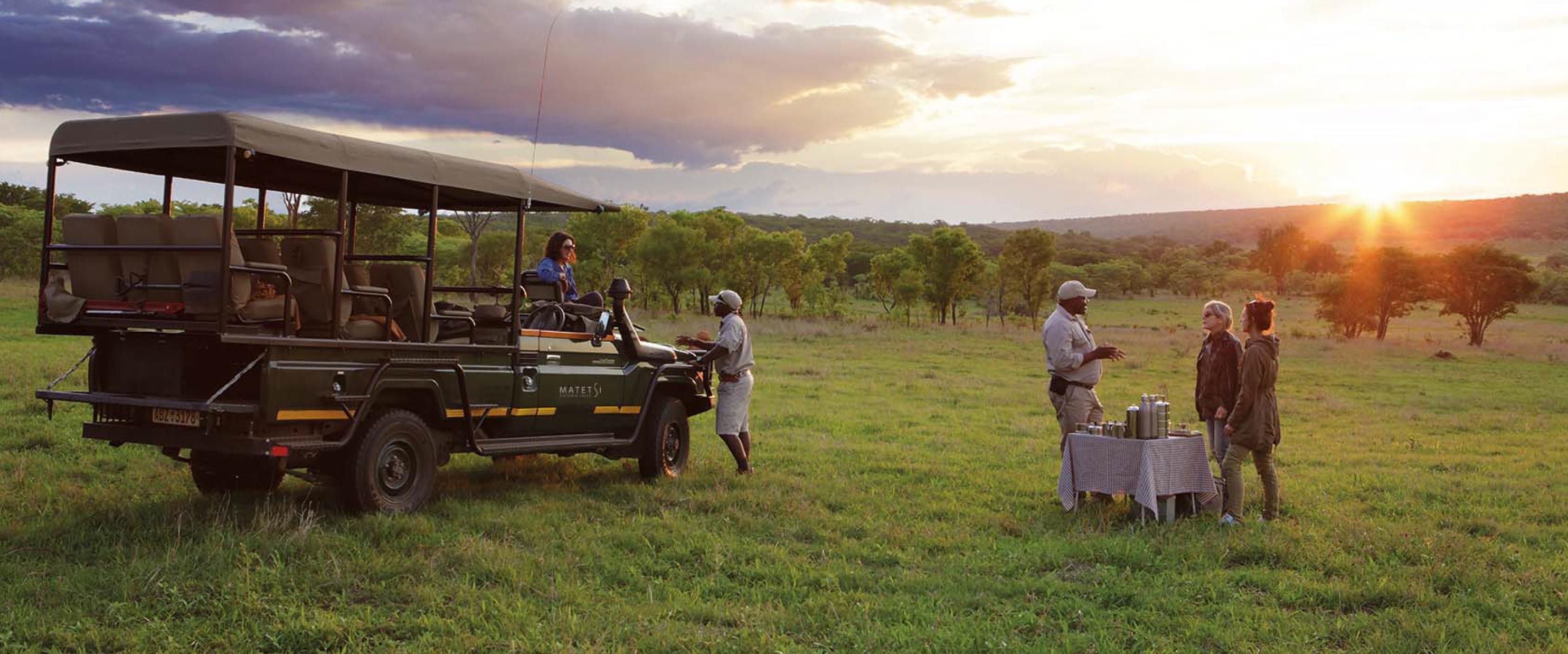 Choosing an African safari holiday can be daunting, even if you are an experienced traveller. Which country should I visit and when is the best time to travel? How long should I spend on safari? Where is the best game viewing and which are the better camps to consider?

The first and most important step is having a good idea of what kind of holiday you are looking for. ADORE Africa specialise in tailor-made holidays, starting each enquiry with a completely 'blank canvas' and building an itinerary to suit your interests, requirements and budget.  This gives you amazing flexibility, but does mean that we need input from you from the start – a very different process to choosing a set tour out of a brochure. There are several factors which you will need to consider early on in your planning, and which we would discuss with you prior to making specific suggestions.
Basic Logistical Requirements
Key information will always be when you wish to travel, how many of you are travelling (ages can be relevant) and how long you wish to travel for. If you have set times of travel, then where you could/should visit on safari may be limited depending on local seasons, whilst if you are flexible about your dates, then you can focus first on what you wish to do and where you wish to visit, and then plan the timing according to relevant seasons. Detailed information on seasons throughout Africa can be found in our Safari Guide sections – "Wildlife Calendar" and "When to travel where".
You do not need to know exactly what your schedule should be, but having an idea of the priorities for your trip is important. Many of our customers choose to spend all their time in Africa on safari, prioritising wilderness regions and wildlife sanctuaries. Our knowledge and experience allow them to enjoy very diverse itineraries combining different landscapes, habitats, activities and wildlife viewing opportunities (often within one country, sometimes combining more than one country). If this sounds like you, there will be many safari options for you to consider and discuss with us. As a general rule, we normally recommend staying a minimum of three nights in any one safari area (although this is totally flexible and varies according to the location and your requirements).
At the other end of the scale, we have clients that prioritise relaxation, good food and sunshine ahead of everything else, perhaps not even including a safari experience. Beach holidays are widely available along the east coast of Africa and within the Indian Ocean Islands, often booked in combination with a wildlife safari. However, there are many other ways to bring diversity to your trip, including self-drive exploration, cultural experiences, specialist activities, or simply visiting iconic destinations, such as Victoria Falls or Cape Town. You will need to consider how busy or relaxed you wish your holiday to be, how much safari you wish to include and which 'non-safari' attractions or activities appeal to you (if any). If your principal reason for travelling to Africa is to see the wildlife, then we would recommend a minimum of a week on safari.

Regardless of how long you choose to spend on safari, you will also need to consider whether you have any priorities in terms of safari activities or wildlife species. Specific interests and requirements (anything from horse-riding to wild flowers and botany) can make it easier to determine what you should do.
Accommodation Requirements
Whether you spend three days or three weeks on safari, you will need to consider what style and level of safari accommodation you would feel comfortable with and enjoy. Comfort levels vary from adventurous mobile tented camps to sophisticated luxury lodges, and whilst we would always encourage you to get as 'close to nature' as you feel comfortable with, everyone needs to enjoy their safari and sleep well at night.
In addition to thinking about comfort levels, you may also wish to consider what style of safari property would suit you. Camps and lodges vary greatly in terms of overall quality, size, exclusivity, management style, atmosphere and ethos. How exclusive do you wish to be when game viewing, how social do you wish to be at meal times and how important are aspects such as guiding, food and service?
It will depend on what you are looking for – but you ought to know at least something about the countries you might be interested in. If the goal is merely to experience Africa then your options are many. One of our Destination Specialists can guide you in making a decision. However, you ought to have some idea of what you want.
Add to this, some of the best beaches on earth and fascinating cultures, and you have an African safari holiday that cannot be matched.
Tanzania 
Experience the dawn of Creation exploring Ngorongoro Crater. See the legendary Serengeti migrations safaris and Mount Kilimanjaro, Africa's highest peak, on selected safaris to Tanzania. This ultimate Africa safari destination of spectacular scenery and incredibly abundant wildlife will enchant you. End your safari on the exotic spice island of Zanzibar.
Kenya 
Witness the Masai Mara from a hot-air balloon. The flat open plains make it easy to spot the great herds of wildlife, making this remarkable Kenya safari spectacle all the more breath-taking. Explore the mixture of Kenya's snow-covered peaks, pristine white beaches, lakes and fantastic wildlife. See for yourself where the word 'safari' originated.
Zambia 
Home of the bush walking safari, which is ideal for the active nature-lover. Witness spectacular wildlife in breathtaking scenery at South Luangwa and Kafue National Park. End your trip with a stay over at Victoria Falls on the mighty Zambezi River where you can sightsee or participate in real adrenaline rush activities.
Namibia 
Self-drive tours are offered for the do-it-yourself explorer with a 4-wheel drive, who has several days to spare. Shorter fly-in tours enable you to explore Namibia and its wildlife extensively, in a relatively short time. Your Namibia safari should include a visit to the Etosha National Park, the Sossusvlei Dunes and spectacular Fish River Canyon.
Botswana 
For the 'ultimate safari connoisseur', whether you want to stay in luxury or you are the rugged adventurer, you will discover the trip just for you. No African safari in Botswana is complete without seeing the spectacular waterways of the Okavango Delta and the majestic elephants of Chobe National Park.
Victoria Falls 
The mighty majesty of the Victoria Falls will take your breath away. Lodging options are situated on both the Zimbabwe and Zambia side of the Falls.
South Africa 
Offer superb scenery, the Big Five wildlife (rhino, elephant, lion, leopard, buffalo) and luxury African safari lodges with a focus on superior service to make you feel at home in the wilds of Africa. Kruger National Park and its surrounding private game reserves, as well as Madikwe Game Reserve are just two of many excellent South Africa safari destinations.
Malawi 
Offers something unique – a wildlife safari combined with all that Lake Malawi has to offer – from snorkelling, diving, canoeing and fishing to just swimming in the crystal clear waters while the colourful cichlid fish surround you. Top Malawi safari wildlife areas include Majete Wildlife Reserve and Liwonde National Park.
Once you are ready to start planning your trip, spend time on the phone with us. We cannot recommend this highly enough; it is the key to the very best safaris.