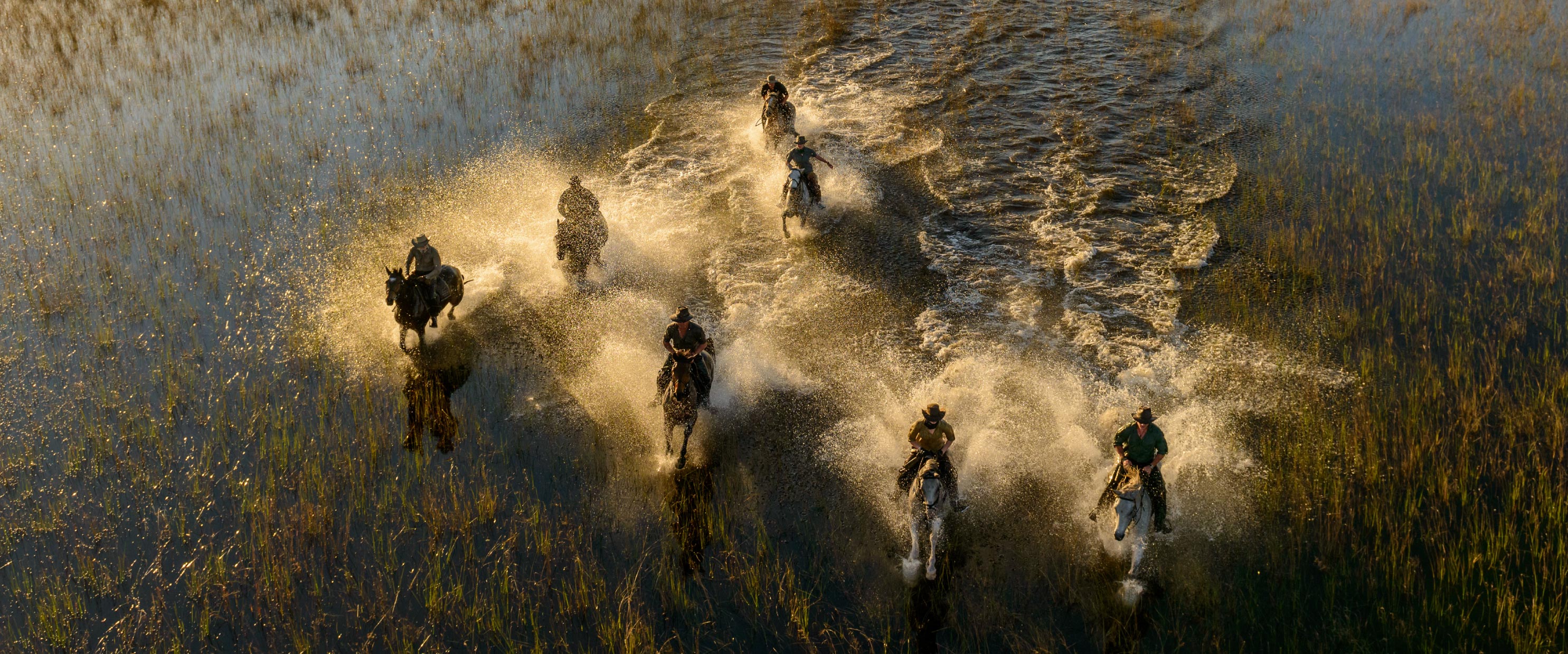 African Safaris can be experienced in a number of ways but all will be centred around the accommodations that you choose. These varying accommodations located in the destination of your choice can be accessed on a number of safari type options.
Mobile Guided Safari   |   Lodge or Camping   |   Camping Safari   |   Specialist Safari   |   Self-Drive Safari   |   Guided Safari   |   Fly-In Safari
Mobile Guided Safari 
A mobile safari is the overland transfer in a 4×4 vehicle between destinations. The guide will also be the driver of the vehicle and will escort the whole safari. The mobile safaris can be lodge safaris or camping safaris.
Camping Safari 
The camping safaris are generally always mobile safaris. A guide will drive and guide the whole safari as it moves from campsite to campsite. The standard of camping ranges from fully-serviced luxury to rustic. 
Specialist Safari 
A specialist safari is one that does not follow the pre-set menu of game drives and standard safari activities in the usual areas. Off the beaten track, with some specialist safaris have experienced specialist guides conducting them. Examples of specialist safaris include overnight walking safaris, photographic expeditions, canoe and mokoro safaris and some birding safaris.  
Self-Drive Safari 
A self-drive safari is a self-guided adventure safari. Self-drive safaris vary from comfortable non-adventurous safaris in places such as Kruger Park to the more adventurous 4×4 safaris offered in many parts of Africa.
Guided Safari 
A guided safari refers to any safari that has a specialist guide accompanying the whole trip and not relying on the lodge guides. The value of any guided safari is the continuity and that the guide gets to know the guests and their needs.  
Fly-In Safaris 
This safari involves light aircraft transfers between the lodges and camps. Once at the camps the lodge staff will take care of everything. You can choose to have a specialist guide for the duration of the safari or utilize the guides at the lodges and camps.

Is your dream African safari experience to track big game like the first explorers, glide over game filled plains in a hot air balloon or walk through the Africa bush with a family of elephants? Maybe it's paddling past hippos and crocs on a wilderness river, visiting a Maasai village or helping researchers learn more about Africa's extraordinary ecosystems.
There are many ways to experience Africa. At ADORE Africa we tailor your African safari to include the activities and experiences that you want most. Below are some of the possibilities.
Game Drives (Day & Night) 
Game viewing is the primary activity of most African safaris and the most common way of doing this is on a game drive. Game drives let you cover lots of territory to maximize your chances of seeing birds and animals and often allow you to get very close without disturbing them. Where animals have become comfortable with game vehicles, it is not unusual for a lion to rest in the shade of your vehicle or for an elephant to browse so close you could almost touch them.
Game drives are led by experienced game rangers who explain the ecosystems you travel through and the activities and habits of the game you see. They are often assisted by a tracker as well. Game drives are typically done early in the morning (starting about 6am) and again in the late afternoon (starting around 4pm). Afternoon game drives often include a stop in the bush to toast the setting sun with 'sundowners' (traditionally alcoholic beverages, but non-alcoholic alternatives are always offered) and snacks.
Some locations on an African safari offer night game drives. A spotlight is used by the guide or driver to illuminate the area around your vehicle and allow you to experience the bush at night when many animals are most active and when some are most likely seen like leopards, aardvarks and bush babies. They also offer a great opportunity to marvel at the star-spangled skies of the southern hemisphere.
Bush Walks 
Bush walks are a great way to experience the bush in a very different way than in a vehicle. They are not available everywhere and the animals you see will be warier so you will not get as close as in a vehicle. Encountering a lion, elephant or buffalo on foot is an unforgettably thrilling experience. And just walking through the bush, feeling the ground beneath your feet, watching for tracks and sign, learning about the plants, trees, insects and smaller creatures of the bush is a wonderful wilderness experience. 

Bush walks are always led by a game ranger, who is usually armed. You can experience them as an alternative to a game drive or as a short excursion on a game drive. You can even do an entire African safari walking from camp to camp. The distances you cover will vary, but generally will be no more than eight kilometres done at a leisurely pace over 3-4 hours and will include stops for water, snacks, interpreting tracks, taking photos and developing your wildlife skills. 
Boats, Canoes & Mokoros 
Exploring the bush by water is another wonderful way to explore the wild beauty of Africa.
Boat cruises are popular and range from small craft that can get you close to wildlife or to a favourite fishing spot, and larger ones that offer leisurely scenic cruises that can include dinner and drinks. Canoeing is a great way to get directly in touch with Africa's wild places and can be done as a short excursion or as a multi- day adventure. The Zambezi River and the channels of the Linyanti and Savute wetlands are famous for their canoeing opportunities. The mokoro, a traditional dugout canoe poled through shallow waterways, is another memorable way to experience the bush and is a specialty in Botswana's Okavango Delta.
Cultural Encounters 
A great attraction of an African safari is the amazing variety of traditional cultures that still thrive here and give travellers the chance to experience ways of life very different from their own. You can visit the camps of traditional hunter-gathers like the San of Southern Africa or the Hazda of Tanzania for a glimpse into a way of life tens of thousands of years old, or the villages of proud pastoralists like East Africa's Maasai and Samburu. It is also possible to get a taste of contemporary Africa with visits to villages along your safari route or urban townships like Soweto in Johannesburg. 
Special Wildlife Interactions 
Opportunities abound for special interactions with some of Africa's most iconic animals. Trek forested mountains for close encounters with endangered gorillas, often described as the most incredible wildlife experience in the world. These experiences include: interactions with wild chimps habituated to humans by researchers in the forests of Gombe and Mahale in Tanzania; cruises to see whales, dolphins and the amazing marine life of coastal Africa; assisting researchers in their work to understand more about Africa's wildlife and ecosystems.
Endless Choices 
The choices of fascinating things to do on safari are endless.
Other safari experiences include:
Hot Air Balloon Safari   |   Water Based Wildlife Safaris   |   Horseback Safari   |   Walking Safari   |   Helicopter & Microlight Flight Safaris   |   Sleepout Safari   |   Quad Biking Safari   |   Cycling Safari   |   Whale Watching   |   Diving & Snorkelling Safaris   |   Cave Exploring   |   City Tours   |   Fine Dining   |   Wine Tasting   |   Golfing