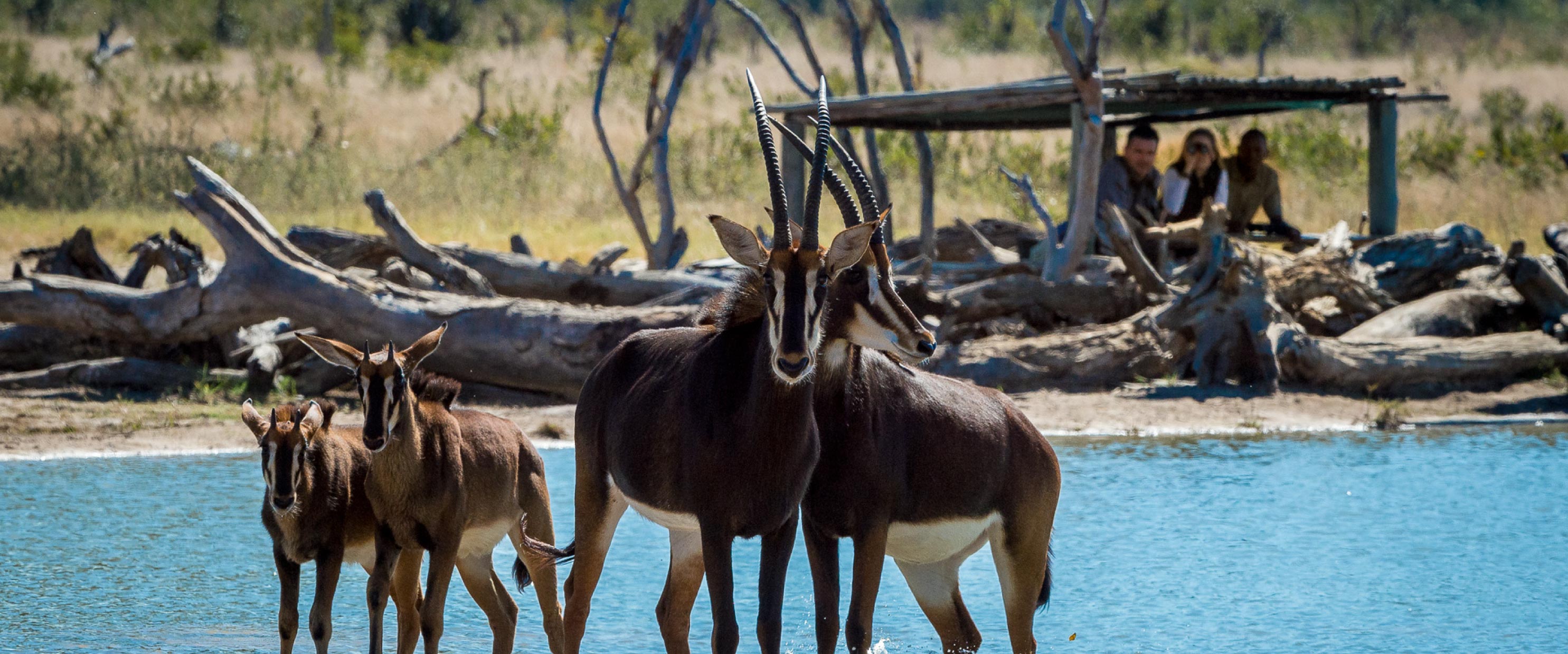 If you're looking for your next travel destination but aren't quite sure where to go yet, consider a trip to Africa. A vast and highly diverse continent full of fascinating cultures, dramatic scenery and extraordinary animals, Africa offers some of the most amazing travel experiences in the world.

Many people who think about travelling to Africa think about a safari – but how easy is it to organise? Where do you go and when? What about accommodation? 
Relax, our ADORE Safari Guide provides you with all the answers.
Let's start with where to go
Africa's wide range of destinations means a multitude of different holiday experiences in both East Africa and Southern Africa. Some of the most popular include Big Five Safaris in the Kruger National Park; wildebeest migration safaris in the Masai Mara and Serengeti; gorilla trekking in the forests of Uganda and Rwanda; beach holidays and cosmopolitan 'world-in-one-city' experiences in Cape Town.
Golf in Southern Africa is unparalleled. In the Western Cape alone you will find Steenberg Golf Club in Tokai, Cape Town; Pearl Valley in the tranquil Cape Winelands; Arabella Golf Club not far from Hermanus; and Fancourt Links in the Garden Route. Top spots in other provinces include Durban Country Club in KwaZulu-Natal, Leopard Creek in Mpumalanga, Humewood in the Eastern Cape and Gary Player at Sun City in the North West.
The Indian Ocean cocoons true jewels on tropical islands such as Lemuria Golf Course on Praslin Island in the Seychelles. Top courses in Mauritius include Ile Aux Cerfs, Heritage Golf Club, Anahita in Beau Champ, Avalon in Bois Chéri, Legend and The Links courses at Constance Belle Mare Plage, Tamarina, Paradis in the Le Morne Peninsula and Mont Choisy Le Golf.
Have a closer look at our Destinations for more inspirations on where to go.
The same could be said for the types of holidays and safaris on offer in Africa. Whether you're looking for a combination tour packed with highlights or a specialised safari in a single location, we can tailor-make any kind of tour – after all, that's what ADORE Africa specialises in.
East Africa delivers a classic Out of Africa safari with its rolling grasslands, rich diversity of wildlife, colourful Maasai and Samburu warriors, luxurious lodges and tented camps. Visitors are warmly welcomed and the infrastructure is excellent, especially the network of airports serving the far-flung reserves via the international air hubs of Nairobi and Dar es Salaam.
East Africa is home to two of Africa's most popular safari destinations – Kenya and Tanzania – along with gorilla encounters in the rainforests of Uganda and Rwanda, and the tropical beaches of Zanzibar.
A Southern Africa safari is all about diversity. Some of Africa's most iconic and wildly different travel destinations, such as Victoria Falls, the Kruger National Park, Lake Malawi and the Namib Desert dunes are found in the region, and there are plenty of places that still lie far off the beaten path.
Using Johannesburg or Cape Town as your international entry points, the top destinations in Southern Africa are easy to reach, easy to combine, and thanks to modern logistics and infrastructure, easy to enjoy. Most destinations are suitable for families with children (South Africa offers excellent malaria-free Big Five safaris) and there are enough honeymoon hideaways, 5-star hotels and rural retreats to satisfy all tastes.