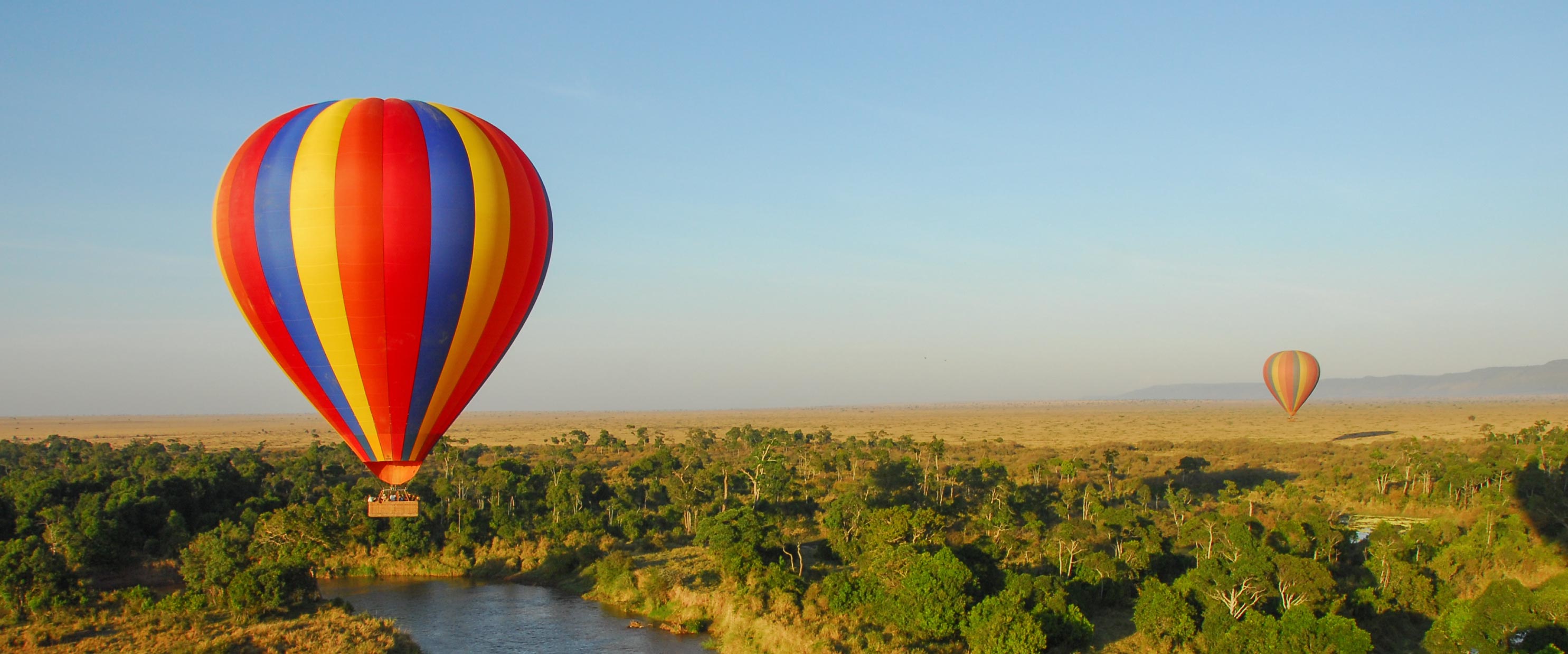 Ways To Travel During A Safari



There are many ways to travel on an African safari to view wildlife and the magnificent scenery. The following is a list of the different types of African safari vehicles and bush planes that you may encounter during your trip, as well as a section about self-driving if you are so inclined and adventurous.

Bush Planes (also known as shared charter flights)
We utilise a diverse fleet of aircraft within Africa. Almost all of the aircrafts operated are chosen because they are suitable for connecting to remote bush destinations with small dirt airstrips. All these aircraft types are different in their characteristics and uniquely suited to different types of itineraries and group sizes, or groups with different personal needs. In general, the types of aircraft utilised are Beechcraft, Cessna or Pilatus.
Private Air Charter 
Air charter can require a completely different mindset when putting together an African safari itinerary. Unlike scheduled airlines, charter flights can be set at times which suit the client. Busy airports can be avoided and lesser known airports which are more en route can be used. For clients wishing to visit a combination of remote areas in a short space of time with minimal time spent in transit, air charter is the answer.
Open Safari Vehicle 
Open vehicles, often times a Land Rover or Range Rover, are exceptional vehicles to handle the diverse terrain found on an African safari. Never seating more than 8, the open vehicle promises a very personal experience in the bush, with the ultimate design for game viewing. The seating is gradually tiered, the benches in the rear slightly higher than those in front, providing optimal visibility and photography for each passenger on board. Open safari vehicles lack your typical automobile siding. They do come equipped with flaps, similar to a golf cart's rain cover, to protect you from the elements in the event of an abrupt weather change. The roof of the vehicle can be compared to that of an awning or canopy like material, often allowing the top to be open or closed. At some camps, the open vehicles don't have a roof at all. For those early morning and late-night game drives, open vehicles come furnished with fluffy blankets to cosy up with. As a traveller on an open vehicle, experience the excitement of being in the wide open (literally) with nature.

Closed Safari Vehicle 
Closed vehicles are also generally a Land or Range Rover model, perfect for the varying rugged to sandy landscape. Its interior is without tiered seating and is slightly smaller than an open safari vehicle, seating six travellers. The main difference between an open and closed African safari vehicle is the general structure of the automobile with larger windows and a 'pop-up' roof hatch. These large windows are able to roll down completely allowing for great wildlife viewing. Additionally, in a closed safari vehicle every passenger is guaranteed a window seat, with the option to stand simultaneously through the open hatch, getting a better glimpse of the wildlife. Providing more coverage from the ever-changing elements, the cab of the closed safari brings you up close and personal to some of Africa's most spectacular residents.
Self-Driving For most of our clients, we would recommend self-driving for only certain parts of a South African safari. For example, the Garden Route and the Cape Winelands are perfect destinations for 'road trips' where you can explore these areas at your leisure. Rental cars are easily accessible through major rental car companies and ADORE Africa can arrange for the cars to be either picked up or delivered to your accommodations. In the Western and Eastern Cape areas, the roads are well travelled, well-marked and maintained.
What to expect with a Fly-in Safari
Generally, the best and quickest way (indeed, sometimes the only way) to reach remote safari camps and lodges, is by flying there in a light aircraft – the distances you need to travel are often vast and the landscape is rough, or even impassable to vehicles.
The typical safari itinerary therefore includes a few of these short aerial 'hops'. To some, this is not such a pleasant prospect, and in certain locations it is possible to design a safari where these quick flights can be substituted for additional (often rather long) game drives.
However, if you want to add even more adventure to your trip, flying in is the only way to go. For most people, the experience of flying in a tiny plane is something totally new and exhilarating – and, far from being 'just transport', it can really add a lot to your safari experience. Below, we have given a few details as to what to expect when you have a small aircraft flight during a safari holiday:
WHAT ARE THE KINDS OF SMALL PLANES IN OPERATION? 
The type of small plane that you will take depends on the location of your safari, the companies that operate there and the specific camps that you are visiting. The options range from the speedy and luxurious Pilatus PC-12, which is generally booked for private use, to Cessna Caravans or Airvans, which seat 8–9 people, right down to 6-seater Cessna 210 or 206s. In South Africa, Zambia, Kenya and Tanzania the larger vans are generally used and flights are scheduled to stop at a 'circuit' of larger airstrips, like a flying bus service. In Botswana many camps are so remote that they have their own airstrips and these can be tiny and relatively rough – in some cases only the smallest Cessnas are able to land on them.
WHAT IS IT LIKE TO BE IN SUCH A SMALL PLANE
These are all single-engine turboprop planes and the first thing you notice is how noisy they are. There's something very exciting about being able to see the propeller going around and feel the slightest movement or bump. You can clearly see the pilot too, as well as the bewildering array of instruments in the cockpit. If you are lucky enough to be sitting right next to them in the co-pilot's seat, the pilot may offer you some headphones so they can point out things of interest or talk to you above the sound of the engine. On rare occasions they have been known to let passengers take the controls for a few minutes, while in the air and under close supervision, of course. The very nature of remote bush airstrips means that for the majority of time they are traversed by the local wildlife and this can make for some unique safari encounters. It is important that there is someone on the ground before the plane arrives at the smallest airstrips, to check for newly dug holes or to herd game away.
WHERE ARE THE MOST SCENIC SMALL FLIGHTS?
Perhaps the greatest added value to your safari from a light aircraft flight is the incredible views. Charter flights heading into or out of Livingstone or Victoria Falls usually try to take a route to give their passengers a clear view of the spectacular falls themselves, as well as the mighty Zambezi River and surrounding gorges. Similarly, flying into the Okavango Delta, you automatically get a bird's-eye view of the winding blue waterways, interspersed with lush greenery – you can clearly see hippo and elephant and large herds of antelope going about their business, surrounded by wilderness as far as the eye can see – a truly beautiful sight. It is possible to book scenic flights over both of these natural wonders, but why bother when you can just look out of the window on your way there.
There are countless other spectacles in Africa, the vastness of which can be more fully appreciated when viewed from above, and these include the huge herds of the great migration, covering large swathes of the Serengeti or Masai Mara, the immense white nothingness of the Makgadikgadi Salt Pans, the majestic peak of Mount Kilimanjaro and the infinite eerie landscapes of Namibia, from the misty Skeleton Coast to the huge red dunes of Sossusvlei.
ARE THERE LUGGAGE LIMITS?
The compromise involved in light aircraft flights is the luggage restrictions. There is a limit on the amount of weight the small planes can carry – this, along with the distribution of that weight, is an important safety consideration. If your safari trip includes one or more of these flights, it is important to check the restrictions before you pack, as this will determine the maximum weight you can carry (usually 15kg, including hand luggage) and the type of bag you take with you. Bags must be soft-sided and easy to squash and manipulate into the small hold underneath the plane.
Some companies offer an upgraded seat rate that allows you to carry more weight.
But really, the need to pack a little lighter is well worth the incredible opportunity to see the beautiful, vast wilderness landscapes of Africa and its resident wildlife as you soar high above in a very adventurous manner.
BOTSWANA: 
20kg per person including hand luggage. Maximum dimensions 10 inches wide, 12 inches high and 24 inches long. Soft bags only.
KENYA: 
15kg per person including hand luggage. Max dimensions 14.5 inches high x 27 inches long. Soft bags only.
MALAWI: 
15kg per person plus 3kg per person hand luggage. Soft bags only.
MOZAMBIQUE: 
15kg per person including hand luggage on helicopter transfers. Soft bags only.
NAMIBIA: 
20kg per person including hand luggage. Maximum dimensions 10 inches wide, 12 inches high and 24 inches long. Soft bags only.
RWANDA: 
15kg per person including hand luggage. Soft bags only.
SEYCHELLES: 
15kg per person including hand luggage. Soft bags only.
SOUTH AFRICA:
South African Airways:
23kg per person plus 7kg per person hand luggage. Soft bags not required.
SA Airlink / SA Express:
20kg + 7kg hand luggage. Soft bags not required.
Federal Airlines:
20kg per person plus 5kg per person hand luggage. Maximum dimensions 16 inches wide x 12 inches high x 24 inches long. Soft bags only.
Fireblade Aviation:
20kg per person including hand luggage. Soft bags only.
Odie Air:
20kg per person including hand luggage. Soft bags only.
TANZANIA: 
15kg per person including hand luggage. Soft bags only. Maximum dimensions 10 inches wide, 12 inches high and 24 inches long. (Coastal Aviation offers an upgrade to 30kg per person for additional cost). Precision Air flights allow 23kg per person.
UGANDA: 
15kg per person including hand luggage. Soft bags only.
ZAMBIA: 
23kg per person plus 5kg per person hand luggage. Flights to/from Royal or Jeki Airstrips have allowance of 15kg per person plus 5kg per person hand luggage. Total maximum dimension 61 inches. Soft bags only.
ZIMBABWE: 
AltAir:
15kg per person plus 5kg per person hand luggage.
Wilderness Air:
20kg per person including hand luggage. Maximum dimensions 10 inches wide, 12 inches high and 24 inches long. Soft bags only.
Africa is quite unlike any other place on earth – the stillness, the songs, the smell of the bush and the myriad colours. There is nothing to compare with the thundering footsteps of thousands of migrating wildebeest. Or the thrill of a night drive following the chase of a hungry lion – getting so close you can see the hair on its back rise.
The pattern of a day on safari
A day on your safari will probably be quite different from your norm. On safari you rise with the sun and get out on an early morning drive, usually in an open 4×4 game vehicle. Drives take place at these times because that's when game is most likely to be active. They'll be on the hunt before the heat of the day sets in. Your experienced ranger is on hand to give you a deeper understanding of the wildlife. And the natural cycles of the bush. Words cannot describe the thrill of tracking a leopard on the hunt. Or observing a breeding herd of elephants at a waterhole.
At some camps, you may be able to take part in a morning bush walk instead of a game drive. Again, mornings are best for walking because its cooler, so you can walk in comfort. Similarly, you may take the morning game drive. But opt to do a shorter 45- to 60-minute walk for part of the time. Bush breakfasts out in the reserve are a speciality at some safari lodges.
Some camps are able to offer other forms of safari activity such as horse-riding safaris, safaris by mountain bike or other specialist activities like mokoro trips in Botswana or canoe safaris in Zambia and Zimbabwe.
Relaxing in the middle of the day
After the early start you then have a relaxing time in the middle of the day. Sometimes you can continue to be active, perhaps taking a short nature walk with your ranger. Alternatively, you can enjoy a spot of more relaxed game-viewing from your deck, take a dip in the pool or enjoy a good book in the lounge. Depending on the lodge setting, sometimes the game viewing from your deck can be as exhilarating as that from your game vehicle.
Some larger lodges have a small spa treatment room or even a mobile spa so that you can enjoy a relaxing massage on the deck of your chalet before your bed and book beckon for a nice little siesta.
Meal Arrangements
Most lodges offer at least three meals, which include breakfast/brunch, lunch, afternoon tea and dinner. So unfortunately, you often feel you need to loosen your belt a notch by the end of the safari trip. Others have opted for a more sensible approach of having a late breakfast/brunch, then a gap before a more substantial late lunch/high tea all rolled into one in the mid-afternoon.
Either way there is always sustenance on hand when you first arrive at the lodge in the early afternoon.
Afternoon/Night Drive
Typically, the evening safari drive departs following afternoon tea so that you have a couple of hours of light before breaking for sundowners in the bush. Afterwards the evening holds a sense of anticipation as the rare and elusive nocturnal species begin to hunt. You return to camp in the early evening. There's usually time to freshen up before dinner, but many people like to head to the campfire or bar for a drink and to soak up the atmosphere of the bush. Dinner is often enjoyed in an open boma (reeded enclosure) under a starlit sky, or even in the bush around an open fire. This is certainly an evocative highlight for many of our clients. Remember safari lodges in prime game viewing areas with lots of predator activity may not be able to offer a wide range of activities but the quality of game viewing is worth it.
Sleep-Outs
A few camps offer the opportunity to sleep out under the stars. This may be on your deck with a roll-away bed (if it is sufficiently raised). Or it could be an exclusive sleep-out tree-house deck set away from the camp. This is very special, though not for everyone. You spend a night under a mosquito net out in the open. You take a picnic supper with you and you walk or drive to the sleep-out where you are left to your own devices with a radio link to the camp. There are usually rudimentary ablution facilities of toilet and basin but this is a rustic romantic experience. This is usually an extra cost as your room back at the camp is kept for you.
Why use a Private Safari Guide
Like most professions, the standard of wildlife guiding throughout Africa varies considerably. Countries such as Zimbabwe and South Africa have a formal qualification requirement which is extremely rigorous, and ensures top quality guiding. On the other hand, Kenya has a reasonably easy entry level so standards can vary considerably. Zambia has good regional training and licensing requirements, and because the industry is quite small, high standards are usually achieved.
There are no formal qualification requirements to guide in Botswana and Tanzania, and with guide training left to individual companies, it can be extremely erratic.
But good guiding does not only come from the ability to reel off facts and figures or Latin names. Other factors like understanding animal habits and movements and being able to 'read' the bush, allow good guides to be fairly certain about predicting situations. They also need to be conversant and be able to impart their knowledge to their guests.
If you want to be serious about your safari, don't be shy to ask about the quality of the guides. A good travel company should be able to suggest the best, and they could make all the difference to your experience. If you are planning on being active and adventurous on safari (walking, canoeing, horse-riding etc), then good guiding is essential from a safety standpoint.
Most safari camps in Africa organise game drives with between 4 and 10 guests on a vehicle. In typical game viewing circumstances, the best camps and lodges will usually not put more than 6 guests on one vehicle.
Whilst sharing your experiences with a few other guests is normal and often great fun, it is usually possible to pay extra for 'exclusive-use' of a vehicle for all or part of your safari. A private vehicle naturally comes with a private guide and tends to be very appealing to more experienced travellers who have very specific interests such as birding or photography, or simply wish to prioritise the flexibility and exclusivity that a private vehicle and guide will offer.
Taking things one step further, it is possible to hire specialist 'private guides' across much of Africa.
This can be within the framework of permanent camps and lodges, or more often connected with some kind of private mobile safari or walking trail. These guides are 'the best of the best' and are experts in their field. To be hosted and guided by such a guide is a genuine privilege.
Whilst we do not promote 'hand holding' just for the sake of it, the benefits of travelling with a top quality private safari guide are not limited to just their guiding qualities, but extend to encompass your whole safari experience. Hosting at meal times, smoothing your way through transfer arrangements and telling entertaining stories of Africa around the camp fire all fall under the remit of a top private guide.
If you feel that you would appreciate a private vehicle and/or a specialist private safari guide for all or part of your safari, please advise us when you speak to us. We are very flexible and different regions present different opportunities, so we will simply work with you to include the level of exclusivity and guiding that you feel comfortable with.
Here are just a few reasons why you should consider utilizing a private safari guide on your next trip to Africa.
Expedition Leader:
From start to finish, a private safari guide is on hand to lead your expedition. This guide will not only provide the most knowledgeable commentary and explanation as you travel across Africa, but will also help you with smaller tasks that could add stress to your journey. Your guide will take care of any issues that may arise with accommodations, luggage or flights along the way.
Wildlife Expert:
If you're looking for an immersive wildlife experience in Africa, a private guide will certainly add value.  Private safari guides have advanced degrees in wildlife and decades of experience in the regions they serve. You won't find anyone more knowledgeable. They undergo long periods of training and apprenticeship and are masters at bringing the African bush alive – the secrets of tracks, game trails, and dung, the plant traditionally used as a toothbrush, how bark is made into twine, and the mysteries of the spectacular night skies of the southern hemisphere. While the resident guides at every safari camp we use are fantastic, we wouldn't book the camp if they weren't, having a private guide with you throughout the journey ensures every day you continue to experience new and amazing things. Guides from camp to camp will not have the history of what you have seen previously, what you may be most interested in experiencing on that particular day. Your private guide will ensure that each day is focused around specifically what you are most interested in experiencing and compliments the resident guides perfectly.

Special Experiences:
What to cool off with a swim in the Okavango Delta? Your private guide will know the best area to swim (in an area that he knows is not frequented by crocs) Looking for the perfect picnic spot away from the crowds? Do the kids want to get out of the vehicle and explore the bush on foot? A private guide will know where you can explore off the beaten path throughout your trip.
Family:
By the end of your safari, you will consider your guide part of the family. Between imparting a wealth of knowledge on your family or group of friends and just making every day special and unique, a private safari guide makes your trip of a lifetime even more meaningful by adding a unique personal connection.
We have private guides available across Africa.
Contact us today to plan your dream safari in Africa, and to learn more about working with one of our expert, private guides.