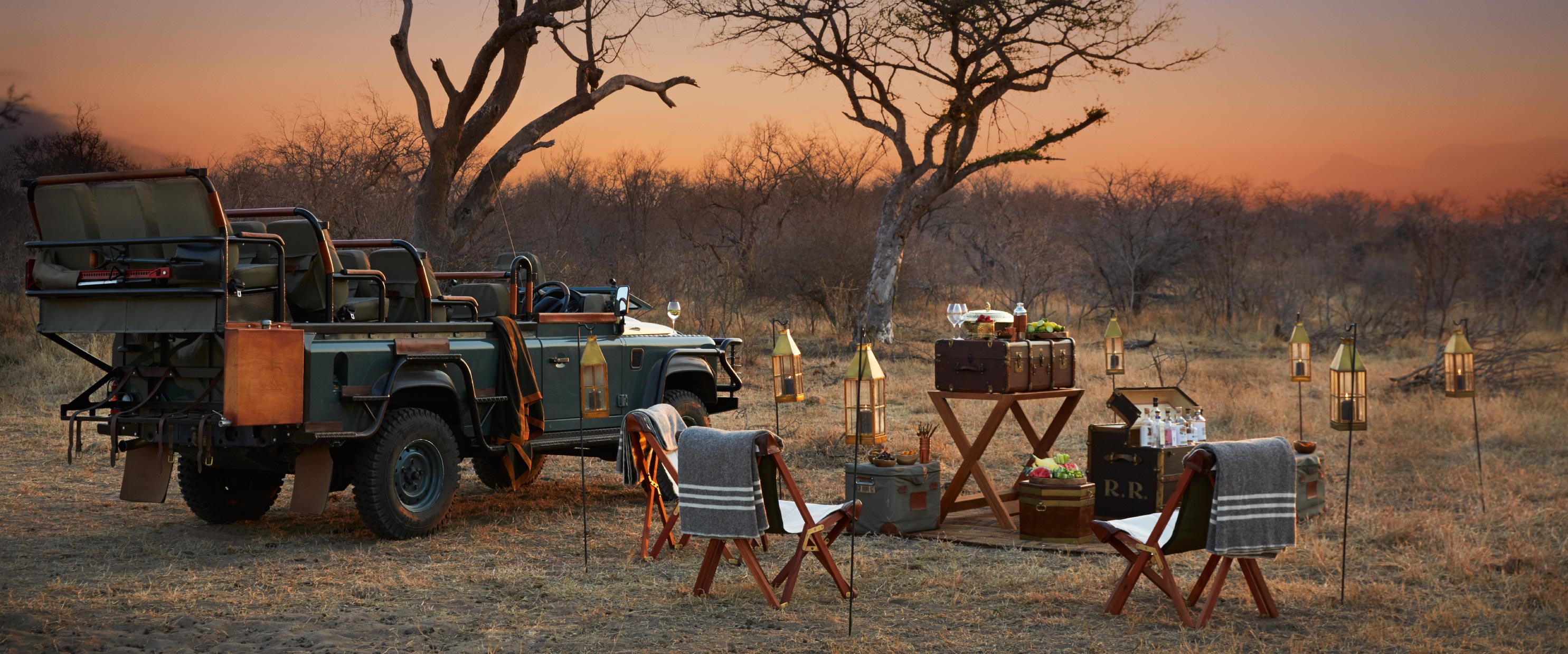 Packing Guidelines (Includes Photographic)



WHAT CLOTHES DO I WEAR ON SAFARI?
If you have never been on safari before, packing can be quite daunting. Are you taking too much, too little, what will the weather be like, are there laundry services, how smart do you have to dress in the evenings? We have all been through this and we have all asked these questions.
During the day and time spent at leisure, casual attire is completely acceptable at most camps and lodges. In the evenings, however, smart casual wear may be preferred in luxury lodges. For safari activities, clothing such as tops, shorts and trousers in neutral colours, for example khaki, are recommended. A fleece item, cardigan or sweater is also advised for early morning and evening game drives.
WHAT CLOTHES SHOULD YOU TAKE ON A SAFARI?
We always suggest wearing neutral colours like earth tones or khaki for your safari, especially if you are doing a walking safari. Try to avoid any bright colours, which are more visible and distracting to others and may attract insects. White clothing is also more visible and will show a lot of dirt very quickly. In areas where there are tsetse flies, you should avoid blue and dark colours, as this attracts them. You don't need to buy a whole new wardrobe, just get a couple of neutral-coloured t-shirts or shorts and mix and match these with your normal casual clothes. Remember that a lot of time on safari is spent driving around in a vehicle and / or in the hot sun, so dress in loose, comfortable clothes. Long sleeves and trousers will protect more from the sun, insects and (if you are walking) thorns.Lightweight safari trousers that unzip to become shorts are a great option. For early morning and evenings, when temperatures may drop, we would suggest that you take a fleece with you and even gloves, hat or a 'snood' (tube scarf). If you are going gorilla trekking, you will also need to take waterproofs with you.
HOW SMART SHOULD YOU DRESS?
Ultimately this depends upon the quality of your hotel or safari lodge. In the evenings, the dress is still casual in the vast majority of camps – these are safari lodges, after all. There is no need for a jacket and tie. However, some of Africa's top lodges, such as Singita and &Beyond, are super-exclusive luxury lodges where à la carte dinners are common. Dressing smart casual is always recommended. Either way, you will always want to have long trousers and a light jacket or jumper for chilly mornings or evenings.
WHAT FOOTWEAR SHOULD YOU TAKE
Unless you are doing some major hiking or serious walking safaris when you are in Africa, you will normally just need a good pair of trainers – hiking or proper walking boots are unnecessary.
IS THERE A LAUNDRY SERVICE IN THE BUSH?
The vast majority of all lodges in safari Africa provide laundry services and it is usually included in the accommodation cost. It tends to take 24 hours to return laundry, so bear this in mind if you need to get some done before you leave a property. In most places, the laundry service will not include underwear, so there is usually washing powder in your bathroom for these personal items, or more delicate garments.
WHAT IS THE LUGGAGE LIMIT
Firstly, you need to check if you are taking any light aircraft flights – and if you are, check what the luggage allowance is. It is usually 20kg in Southern Africa, with the majority of East Africa's planes having a limit of 15kg including hand luggage. It is also worth stressing that you will need to have a soft-sided bag that can be manipulated into a small hold in the plane. Airlines can be VERY strict on baggage limits, so it's important to double-check your limit before you travel.
 
SAFARI PACKING LIST: WHAT ESSENTIALS TO TAKE ON SAFARI TO AFRICA
Our Private Travel Designers have put together a packing list for your safari. This guide is a good starting point, but we recommend writing out your own check list and adding all your personal items. Do not overpack. Remember our lodges tend to offer laundry services which are usually free.
Soft bag with no wheels for all main luggage packing (if taking internal flight on light aircraft)

Flight tickets

Passport (valid for at least 6 months from when you depart Africa)

Additional form of ID (plus copy of passport) in case of passport loss

The required Visa for the country / countries you are visiting

Children's birth certificates if required

Foreign currency and credit cards

Cash – US Dollars for most African countries or South African Rand for South Africa & Namibia

Proof of your Travel Insurance (policy number & 24 hour emergency contact)

Proof of vaccinations (if needed) and/or anti-malarial medication (if taking)

Light cotton clothing in neutral tones (khaki, green, brown or grey)

Man-made fabrics, such as Maratech and BUGTech shirts

Shorts and/or skirts (very short skirts are not practical for getting in and out of game drive vehicles)

T-shirts and shorts for daytime wear

Fleece or jumper, long sleeve shirt and trousers for early morning/evening game drives

Khaki or cotton pants/slacks, for dinner time

Button-down long-sleeve sport shirts (optional at dinner for men)

Lightweight jersey or fleece in summer

Light rain gear or jacket for summer months

Warm jersey or fleece in winter

Smart-casual outfit for the evenings (if you like to dress for dinner)

Jeans (one or two pairs)

Pyjamas (lightweight for summer and warm for winter)

Underwear (a sports bra is recommended for game drives as the roads can be bumpy)

Swimming costume if your camp/lodge has a pool

A hat that provides excellent protection is important on your travels. One that is waterproof, breathable and can be packed flat is suggested.

Silk scarf recommended for ladies

Hiking /comfortable socks

Comfortable footwear is essential. We recommend trainers and sandals if you will mostly be doing game drives and the occasional walk.

For walking safaris sturdier footwear is required, as such closed walking / safari boots

Hand sanitiser

Good quality sunglasses (UV protected and preferably polarised)

Sunscreen in the warmer months

Camera equipment including spare batteries, chargers, film, flash cards, memory sticks/cards and a cleaning kit for lenses

Waterproof / dust proof bags or cover for your camera

Good LED Torch (spare batteries)

Binoculars (lodges can provide these but it's good to bring your own pair)

The correct plug adapter for the country you are travelling to

Basic medical kit: aspirins, plasters, Imodium, antiseptic cream, antihistamine cream or tablets and anti-nausea tablets

Malaria tablets (if applicable)

Insect repellent

Small hold-all bag to use on game drive (handy if you wish to take your personal belongings, passport etc, along with you)

A good book

Lip balm or Vaseline

Gardening gloves (if you are going gorilla trekking for protection against thorns, etc)

Toiletries (all safari camps and lodges provide towels, toiletries –shampoo, shower gel and body lotion, you can of course bring your own)